"Welcome to the Real Estate Group of Atlanta! I am honored to serve as your President in this 32nd year of our group."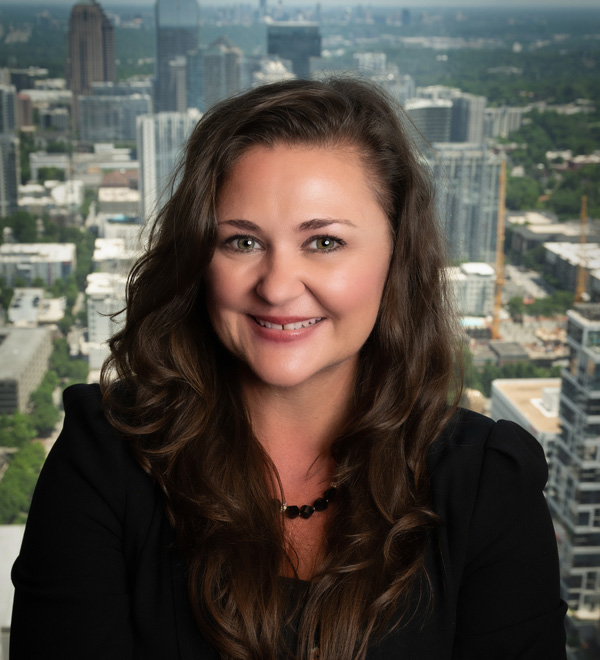 Great news! We're doing in-person events again. We haven't met in person since February 2020, so we're thrilled to kick off our first REGA event with a social mixer at Ecco Buckhead. We decided we would keep our first event simple with the only agenda being to socialize and enjoy each other's company.
We are taking some Covid precautions. In the health interest of our attendees and to feel comfortable offering in-person events, only fully vaccinated people are welcome to attend our events in person. Program content will be offered virtually to meet the needs of those unable to participate in person. (Social-mixer only events will not have a virtual option.) We appreciate your understanding and look forward to raising a glass to you in person!
We would like to thank a few people for helping REGA pivot during Covid:
Thank you to our immediate past president C.J. Kelly. He led us through a full pandemic year with a great attitude and good ideas. We're grateful for your leadership, C.J.
Thank you to previous president Wayne Williams, who led our group early in the pandemic when things were very unclear. You brought us clarity, Wayne and we thank you for your leadership as well.
Thank you to our long-time administrator Leslie Hinchman, who retired in May. She was our glue for many years. We cheer her on as she gets to spend more time with her grandbaby and we thank her for many years of keeping us organized.
Thank you to our current administrator Lynlee Garmon, who has not yet been to an in person REGA meeting. She has gotten up to speed quickly and we're so happy to have her on board. Please give her a warm welcome when you meet her at Ecco.
Finally, a big thank you to our entire board for helping to make quick decisions as we all pivoted during Covid. A few special mentions are our treasurer Ryan Holbert, Michael Bull for great program ideas and Scott Barr for helping us find Lynlee.
Thank you to our board members who rolled off: Grant Wilmer who led sponsorships, Megan Thompson and Brian Kelly who was our secretary and to those who are new this year: Chris Breeden, Maria Mollise and Mark Wright. We have a great board this year, whom you'll get to meet at Ecco.
Warmly yours,
Rachel Tobin
REGA President
TobinInk. Communications, Pitcher-in-Chief